Gateway is 20 this year! Happy Birthday to us
In our anniversary year, Gateway would like to launch a major fundraising programme which would span over the coming two-to three years. This will be a special and ambitious aim, and we'll have more information on this in the next issue of our newsletter.
However, between now and the end of the year it is our intention to hold a variety of fundraising events to celebrate providing services for 20 years!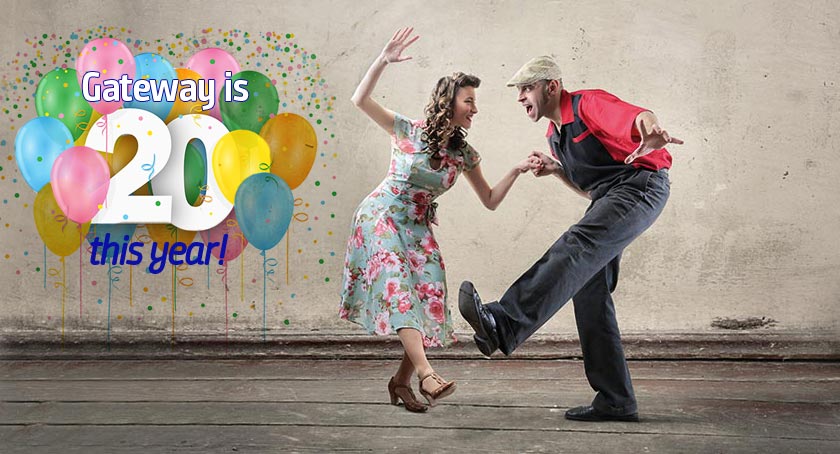 Our first event will be the Swing to the 60s disco on 19 May 2018 (tickets £10).
Call Alanna at our head office on 01463 718693 to book your tickets.
Our celebration team-building event will be at Fairburn Outdoor Activities Centre on 6 April 2018. We're looking forward to the challenges set on the day and to enjoying team working with each other, including our Board of Directors.
We also intend to hold a golf tournament around June/July time. More information will be available on our website later in the year.
If you have any ideas for a fundraising event, please get in touch with Alex Gilchrist on 01463 718693.